10 WordPress Plugins to do better Inbound Marketing
If you have a WordPress blog for your company/product where you write about your industry, you can leverage on it and convert into a lead generation platform. Here are 10 WordPress plugins which can help you in publishing better content, tracking leads, funneling and converting them into sales.
Publish Better Content and Keyword Research
WordPress has few plugins which offer keyword research inbuilt into the blog as well as plugins which you can use to write better and optimized content. Here are 3 such plugins.
1. Squirrly SEO – Squirrly SEO Plugin helps you write Search Engine optimized articles for your blog including keyword research. You can check this video to understand how it works.

2. Instant Suggest– As the name suggest, IS Suggest keywords, check spell and autocomplete as you type. You can choose your suggestion option from Google Instant Suggest (Google Autocomplete) or Wikipedia.
Create Landing Pages and Call to Action
Here are 3 plugins to create landing pages, call to action buttons and capturing emails.
3. WP Email Capture – This plugin creates a two field form (Name & Email) for capturing emails. Email is double opt in, and allows you to forward opt in to services such as ebooks or software. When you are ready to begin your email marketing campaign, simply export the list into your chosen email marketing software or service.
4. Landing Pages – This plugin creates landing pages (a.k.a. conversion or splash pages) for your WordPress site. It gives site owners the ability to monitor and track conversion rates, run a/b or multivariate split tests on landing pages, and most importantly increase lead flow!
5. Call to Action – This plugin displays the most relevant Call to Action in your sidebar based on the content of the page. Calls to action are displayed randomly based on the category they are assigned to. If no category is assigned to a Call to Action then that action will display on pages with no categories.
Track Conversions and Manage Leads
Here are 2 plugins to manage leads and track conversions.
6. Paupress – Paupress is a CRM for wordpress, I am sure there must be few other such plugins too but I just like its interface. With PauPress you can easily add and arrange as many custom fields to your user's profiles as you need, set advanced permissions and then search those fields to find commonalities or differences. You can create as many contact forms as you like from your existing user fields and track detailed user activity with an intuitive note system.

7. Newsletter with Tracking – This plug-in adds a real newsletter system to your WordPress blog which is perfect for list building, you can create emails with visual editor, send and track them.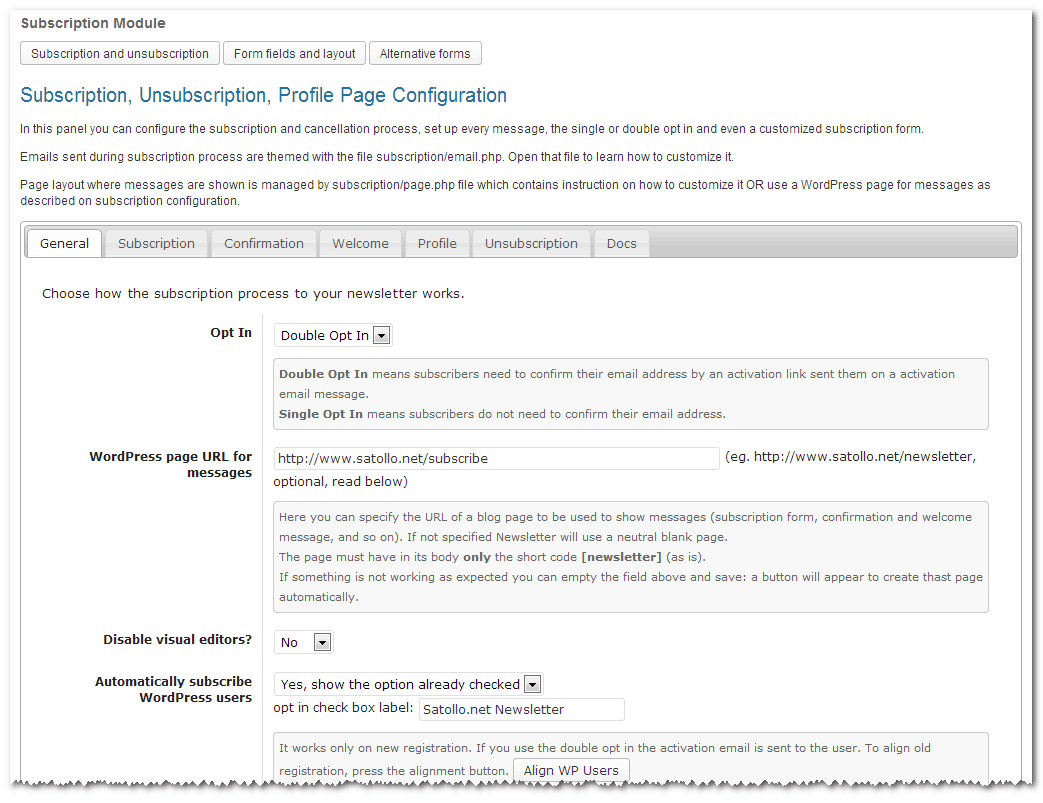 Lead Nurturing, Drip marketing and Email marketing
Here are 2 plugins for lead nurturing, Drip marketing and email marketing.
8. SendPress –  SendPress allows you to manage newsletters and emails with ease within WordPress. I liked its simple interface, specially to manage subscriber list.
9. WordPress Leads – WordPress Leads is a powerful feature rich plugin which can be used as a CRM and Lead Management and can be used to integrate with other CRMs as well as other mailing software. It gives extensive data on lead conversions as well as geographical data.
10. AirTightForm – AirTightForm helps you to create web forms, to capture leads and to send emails to your leads. It also has autoresponders, basic reporting and analytics making it one of the more complete WordPress plugin for marketing.
If you know any more such plugins (I am sure there will be plenty more), you can put them in the comments too. If you are interested in learning more about inbound marketing, do subscribe to @inBoundio at twitter and follow it on social media.
About The Author
Pushkar Gaikwad